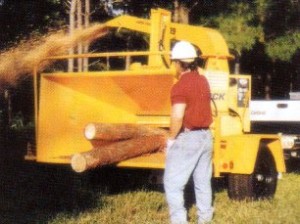 Exciting (if late) news for those in Boerum Hill that want to chip stuff today:
Jaws, the Hoyt Street Association's chipper/shredder, will be at the Hoyt Street Garden tomorrow (Saturday, Nov 8) from 11 am to 1 pm. Neighbors are invited to bring their DRY leaves, twigs, vines, branches (max 1.5″ diameter), and other organic garden debris to be shredded and/or chipped into a nice mulch. Please also bring along a bag to take your mulch home. The mulch will not only help make your
gardens and street trees more beautiful but will also leave a little more room in the NYC landfills for real garbage.
You are advises to try to avoid including rocks adn such things that can hurt jaws and that the debris be dry. (Good luck with that.) If the stuff is wet, bag it and wait for the next date. The remaining fall sessions are:
Saturday, November 8 11:00 AM – 1:00 PM, Hoyt Street Garden (corner of Hoyt St. and Atlantic Ave.)
Saturday, November 22 11:00 AM – 1:00 PM, David Foulke Memorial Garden (Bergen, just west of Nevins)
Saturday, December 6 11:00 AM – 1:00 PM (only if temperature is above high 30's) Hoyt Street Garden (corner of Hoyt St. and Atlantic Ave.)