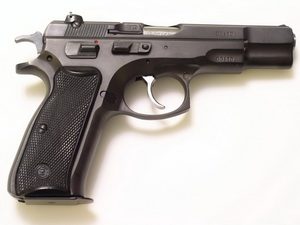 There has been some followup on the shooting in Boerum Hill earlier this week on the Boerum Hill email list. Here are some additional detail on the gunplay:
There were 13 shots in all that night. It was the third shooting incident in the same 2 block area in the past three months. As a proud resident of Boerum Hill and parent I would love the members of the group to try & take on what has been a growing level of gun violence in the neighborhood. These gunfights have been on the outer edge of the neighborhoods gentrification but clearly there has to be an effort to find solutions that address the needs of both the brownstoners & the people in the projects. Nobody wants the senseless violence that ends with police helicopters flying through our neighborhood. The 84th precincts & 78th precinct should end the bickering over the pretend line that separates the zones & I for one would be happy to participate in some community organizing that helps to heal our neighbor.
Also, here is a bit more info, along with some scary detail:
We live on the corner of Nevins & Warren. There were 7-9 shots from the Wyckoff Garden complex, one person was shot twice and several bullets hit a minivan parked on Nevins, and one stray bullet went through our downstairs neighbor's window. Luckily no one was home, but we're really concerned – I've been here 7 years, and there's always been the occasional gun shot in the neighborhood, but definitely a lot more in recent months.

Our coop president is writing to the commanders of the two precincts (Nevins St. is the border of the 78th and the 84th) asking for increased patrols – in the past, this seemed to be standard procedure when anything happened, but haven't seen anything this time. Also, think we need to let them know that these incidents really affect the surrounding neighborhood, and aren't just things that happen in the project. Not sure exactly what else we can do immediately (does anyone have any info on bulletproof windows/shutters?)
We're going to go out on a limb and suggest that when people are wondering about bulletproof windows and shutters that there may be a problem that the NYPD might want to think about addressing, jurisidictional disputes betwween precincts notwithstanding.