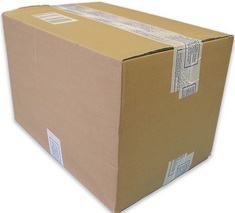 One of our GL readers hit us off with an alarming email this morning about one of those late night urban experiences that gets the juices flowing:
Hey…so i was walking home tonight and i had to be escorted by police because there was a corpse found in a cardboard box!!! Outside roughly the entrance of Fort Greene Park. Police quote: "we found some thing we should not have."
Uh, here's a bit more about what they found that they "should not have" as per Newsday. Well, at least it was boxed up nicely. Ugh.